With Elaisian's Basic service you can:
Start monitoring the climate of your fields thanks to Elaisian's network of weather stations, with timely and precise measurements and the possibility of having the history of your climate in graphs and Excel. You will also be able to see the 5-day forecast
Receive textual notifications and alerts on vegetation and disease development, receiving reports on: percentage of infestation, whether it is necessary to treat or not, the type of intervention to be done.
To have satellite images for the detection of: water stress, food stress, vegetation index. Also have an analysis report evaluating the images, written by our Team of Agronomists, to know if there is a criticality in the field.
BASIC
from the Elaisian weather station network (2 fields)
DSS decision support system with notifications and alerts (*if olive or vine)
299€/year
Network of Elaisian stations
(2 fields)

Weather history of your fields: graph + excel


Decision support system with notifications and alerts (*if olive or vine)

Disease Alert via SMS (*if olive or vine)

Satellite images + Report by email



You need to provide a return URL page in the settings
Come funzionano i servizi Basic e Pro?
Queste due tariffe non prevedono l'installazione di una stazione meteo. I dati meteo per queste tariffe provengono dalla rete di stazioni meteo Elaisian presenti su tutto il territorio, le quali ci permettono di avere una copertura capillare, potendo così fornire un servizio di qualità in tutta l'Unione Europea.
Ho bisogno di una formazione per usare il vostro servizio? E' difficile?
L'applicazione e gli SMS di Elaisian hanno alle spalle un'alta tecnologia e studi di analisi, ma come utilizzo e lettura sono invece pensati e realizzati in modo molto semplice. Lavoriamo infatti con clienti che vanno dai 25 ai 78 anni di età, dando l'opportunità a chiunque di utilizzare il nostro sistema di supporto alle decisioni con facilità.
Sono in biologico, posso utilizzare il vostro sistema di supporto alle decisioni?
Oltre il 60% dei clienti Elaisian sono in regime bio. Ogni tipo di regime (convenzionale, bio, integrato) viene registrato al momento di inizio del servizio, poiché il supporto alle decisioni cambia in base al tipo di regime.
Non utilizzo molto internet
Il servizio di Elaisian è fornito anche via messaggi SMS, motivo per cui non c'è bisogno di nessuna capacità specifica di utilizzo di internet.
Come funziona l'installazione della stazione meteo del servizio Enterprise?
L'installazione è gestita dal cliente, infatti noi spediamo la stazione con il palo e inviamo via mail un tutorial scritto con immagini e video di come si installa la stazione, per la quale sono necessari 10 minuti.
Prendete in considerazione le varietà?
si, nel momento in cui si crea l'account al cliente, vengono registrate le singole varietà presenti in campo.
Utilizzo già le trappole
Le trappole monitorano e mostrano il risultato dell'infestazione dell'insetto una volta che il danno è già presente in campo. Elaisian permette di anticipare l'infestazione futura, andando a dire la % di infestazione e se è il caso o meno di intervenire.
Andate a sostituire la figura dell'Agronomo?
Assolutamente no, moltissimi agronomi utilizzano Elaisian. Il nostro sistema permette di ridurre il margine di errore che può avere l'agronomo, motivo per il quale risulta essere uno strumento di supporto valido.
Elaisian produce concimi o trattamenti?
No, ma distribuisce i prodotti sviluppati dall'azienda "BluAgri".
Realizzate altri servizi oltre al supporto alle decisioni e alla vendita di prodotti BluAgri?
Si, sviluppiamo servizi digitali come la realizzazione grafica di loghi, etichette e sviluppo di siti web, grazie alla nostra conoscenza pluriennale del settore agricolo italiano e internazionale.
We have always wanted to combine tradition and innovation, with this in mind we decided to start in 2017 with Elaisian. The result to date has been excellent as it has allowed us to optimise the quality of the final product and the harvesting operations.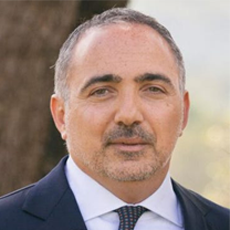 Giuseppe Malvetani
Famiglia Malvetani
AWe have installed the system with excellent results, very easy to use, extremely interesting and recommended to all farmers who want quality production. It is important for us to be able to predict the advent of diseases, but above all to optimise production and irrigation to avoid waste.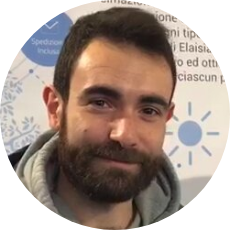 Luigi Canelli
Olio Canelli
I needed technical support to monitor both the soil structure and the monitoring of diseases, especially the pests: the moth and the olive fly, so that I would be ready to intervene. The first 2 years went very well, so I decided to add another season for another olive farm.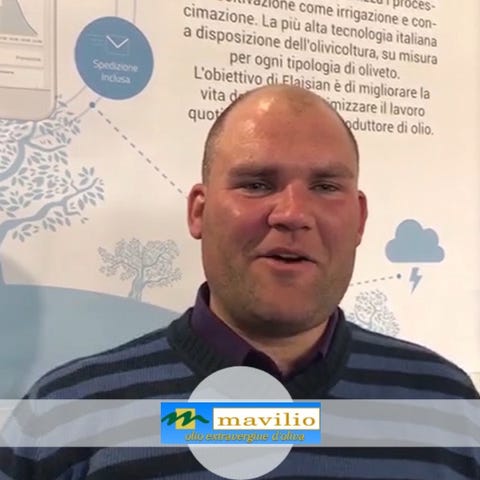 Giovanni Mavilio
Azienda Agricola Mavilio
Stations around the world