Elaisian e Cifarelli hanno sottoscritto ha una partnership commerciale strategica dal quale derivano le seguenti opportunità per i rivenditori Cifarelli.
Cifarelli Spa dal 1967 è leader nella produzione di macchine professionali per l'agricoltura, tra cui atomizzatori, scuotitori, soffiatori e aspiratori.
Con l'acquisto di uno scuotitore Cifarelli (tra i modelli di seguito elencati) si ha diritto a un buono sconto per 1 anno di servizio Elaisian "Basic".
Scuotitori:
SCUOTITORE SC605
SCUOTITORE SC800
ABBACCHIATORE ELIVO SB100
ABBACCHIATORE ELIVO SB200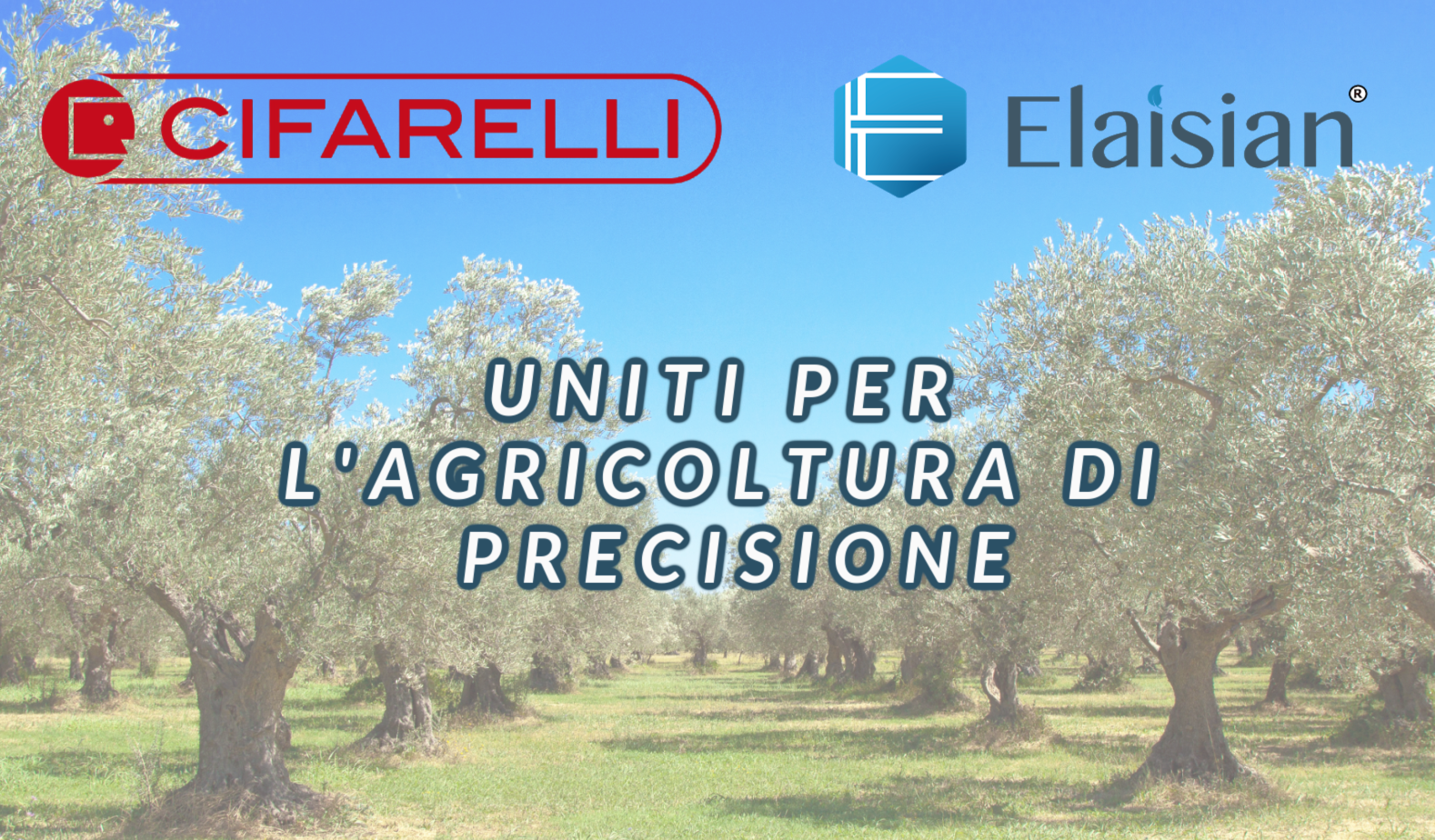 Cifarelli and Elaisian join forces to launch Italian olive growers into transition 4.0.
For over 20 years Cifarelli has been producing the shakers that have set the "standard" for the construction of this type of machine, becoming one of the most important companies in the world for this type of product.
The collaboration agreement between the Cifarelli family and Elaisian was born with the aim of bringing Italian olive growers closer to the new technologies of precision agriculture, which allow them to adapt to the standards imposed by the European Union and above all to optimize the use of treatments, water resources, time management, while innovating their own farm.
By purchasing a Cifarelli shaker from selected retailers, you are entitled to 1 year of Elaisian "Basic" service at a reduced price.
Enter your city and find the Cifarelli distributor nearest to you
Contact Us
Get in touch with the Elaisian Team. To receive more information, send us a message and you will receive a call from one of our specialists, who will help you choose the best solution for and for your company.